'Show-Up' is the only physical graduate exhibition in 2020 taking place at Tradeston, Glasgow which will showcase the work of Visual Communication students in an outdoor setting, organised by Show-Off and Design Weans. 
My project 'Role Switcher' is one of those featured within the exhibition.
Becoming a member of the ISTD
ISTD assessment 2020 results were released this week and I am delighted to have received a pass for my publication 'Invisible Ink' and a membership into the ISTD (International Society of Typographic Designers). 
It was an unprecedented time for designers in their final year trying to complete their degree show projects and especially when it came to ISTD, to try and print and bind publications, which in the end we were unable to do so because of the disruptions caused by the pandemic. 
Despite this however, the final year students of 2020 managed to complete their ISTD projects the best way they could under the circumstances and produced some incredible work. Congratulations to all who submitted to ISTD 2020.
Below is a quick video of my ISTD publication 'Invisible Ink' The full project can be viewed on my portfolio.
The DJCAD (online) Degree Show was launched on 12th June 2020 running until the 19th June. The degree show is a chance for all graduating students to showcase their final year projects and a culmination of 3 or 4 years of hard work. The virtual showcase can be watched in the above video.
It is regrettable but understandable that the physical degree show couldn't go ahead as planned but the DJCAD staff and students put together a fantastic online celebration that still managed to show off everyones hard work. We are hopeful in the future that there will be a physical exhibition for us to be able to show off our work. 
My online Degree Show page and full Degree Show site can be viewed here. 
​​​​​​​
Feature in Hijacked Magazine
Hijacked have created an platform for Scottish art and design students of 2020 to showcase their work as well as providing excellent advice from industry experts and professionals on how to be successful in the industry. My work is featured in the magazine along with other fantastic graduates. 
The full magazine can be viewed here.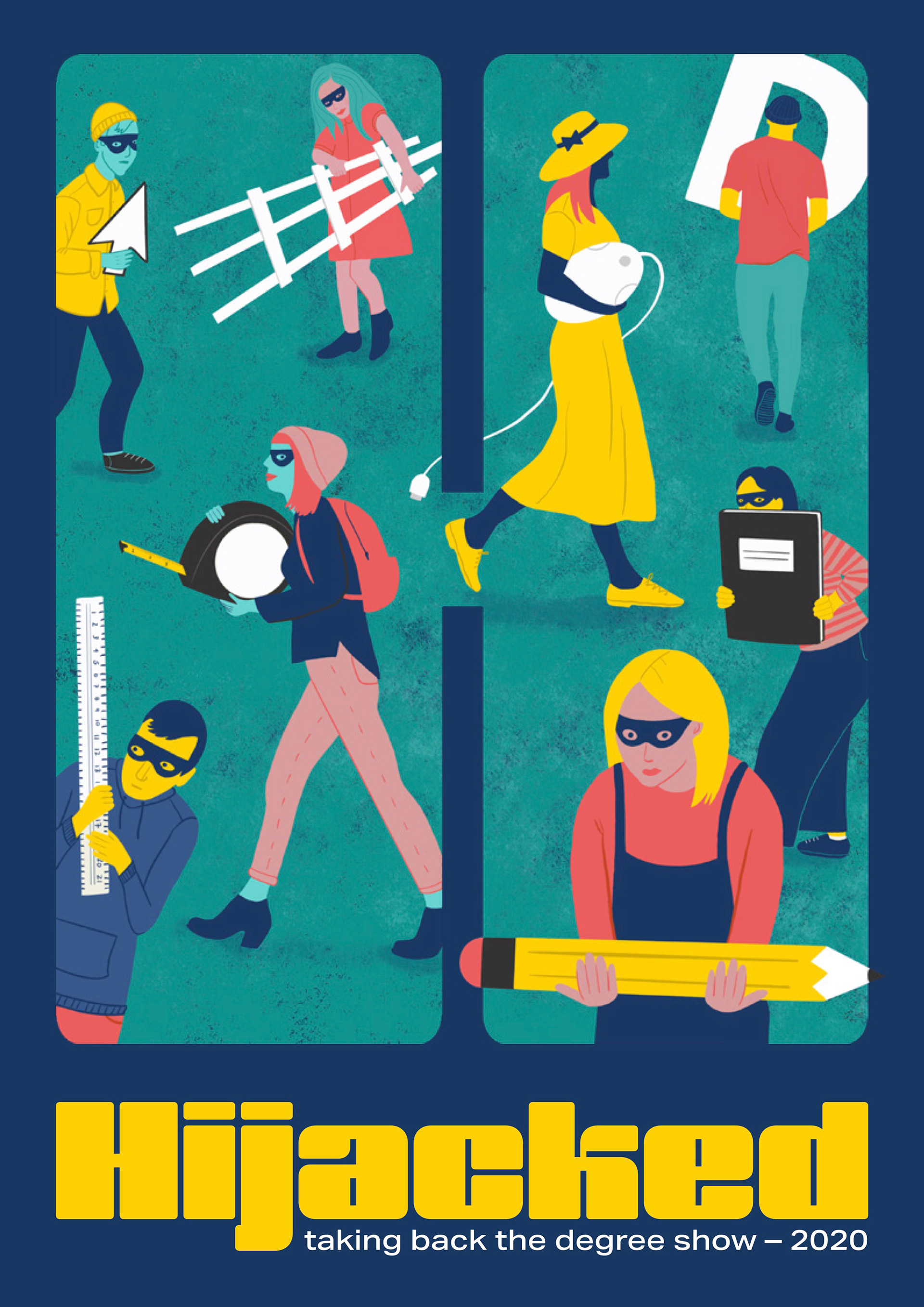 Feature in Show-Off Magazine
Show Off and The Design Weans teamed up to create a publication to show case the work of the 2020 design graduates across Scotland. They created a fantastic compilation of amazing work and gave students the opportunity to get their work and name out their despite having their degree show cancelled. Myself and some of my fellow DJCAD graduates are featured in the publication. My 'Sweet Talk' mental health project was featured.